A CULTURAL TASTING TOUR OF SARONA
Walking with wine
Our 3-hour journey is an exploration into the Sarona district, the best white wines of Israel, and the epic history of the region
Discover the flavor: the German Templar Colony of Sarona
Three glasses of Israel's finest white wine helps tell this story as 'the fruit of the vine' is interwoven into the social fabric of Sarona.
Along with light snacks on the tour, a rest stop with cheese plate and other mediterranean gnosh, and the legends of Sarona to awaken our imagination, our 3-hour journey is an exploration into the joys of the Sarona district, the wines of Israel, and the epic history of the region.
What to expect
A tour by one of the country's most passionate and established guides with over a decade of experience.
3 glasses of wine chosen by Amir, a Sommelier with over a decade of experience.
A taste of history and the flavor of Israel's wine country.
The feeling of walking ancient streets following the footsteps of generations of pilgrims.
Meeting time & place
1:45 pm (2 pm tour)
Sarona visitor center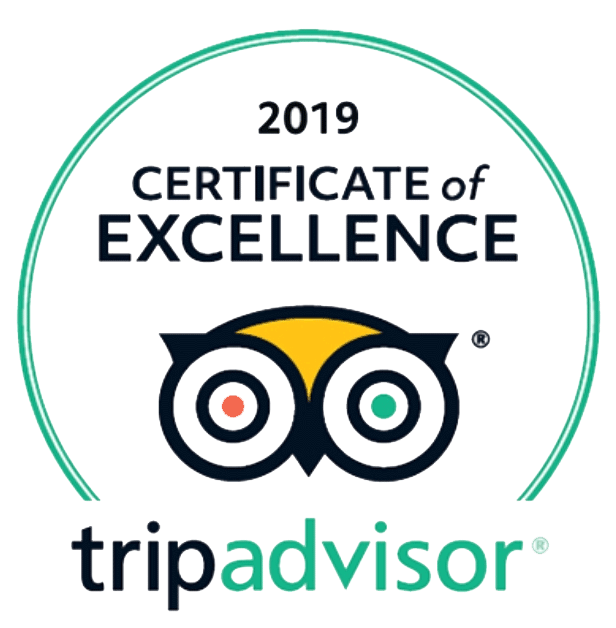 Details
Price:
250 nis / adult
150 nis / children
& no-alcohol participants
Weekly:
Mondays
Starting @ 10 am
Private tours: 2 pm
Activity level:
Easy
Duration:
3 hours
Group size:
Max 18
Tour language:
English
Spanish/Hebrew available for private groups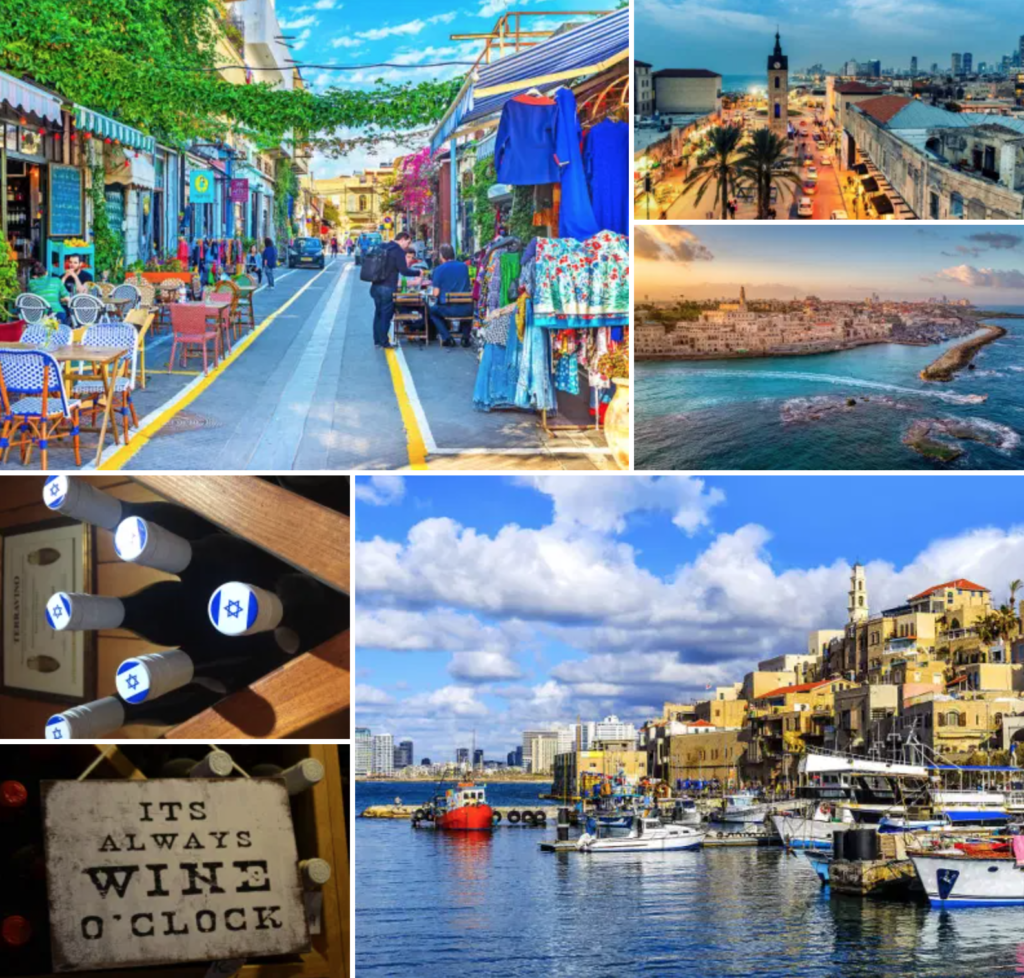 On this tour…
The Sarona district of Tel Aviv is an ideal site for us to host you for a unique wine tasting journey. Here we enhance our signature 'walking with wine' tours by pouring Israel's best white wines, honoring the Germanic wine style and the history of Sarona. The German Templar community settled this area in the middle of the 19th century, beginning their 100 year 'stay' in the holy land. During that time, they developed two wineries, planted numerous vineyards, and brought with them a profound and dedicated religious zeal and strong work ethic that certainly helped transition the area into the modern era.
Join us as we explore this unique period of history and the beautiful structures that remain. Explore the ancient wine cellars and caves, hop around this easy walking, charming neighborhood of Tel Aviv, as we raise a glass, break bread together, tour, taste, and reminisce. Enjoy the walking tour on its own or stick around for lunch as we dine in style and keep your glass full with even more of Israel's best wines.
Notes about this tour
250 nis / person includes:
A professional guide and sommelier
Tasting of 3 glasses of wine (~5 different samples)
Light snacks with the wines
cheese plate at local wine bar
Three-hour tour from the meeting point
Tour DOES NOT include
Tastings outside of agreed program
Gratuities
What to bring
Wear sensible walking shoes.
Wear clothes and layers according to the weather of the day.
To enter a holy area you MUST bring clothes that cover your shoulders.
A refillable water container.
A day pack for your stuff.
Keep in mind
To enter a holy area you MUST bring clothes that cover your shoulders.
Tours can be modified based on the physical capabilities of the participants.
Tours happen no matter the weather.
Must be 18 years or older to taste alcohol.
Please ensure that you have eaten a full meal before the tour as only snacks are provided.
Please arrive 15 minutes before the departure time.
About your guide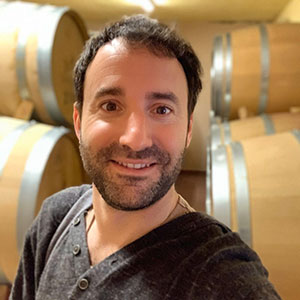 AMIR KATZ
A native English speaker and sommelier with years of experience in guiding tours all over Israel. Born in Boston to a family of wine connoisseurs, his knowledge is second to none, especially when it comes to local vineyards.
LANGUAGES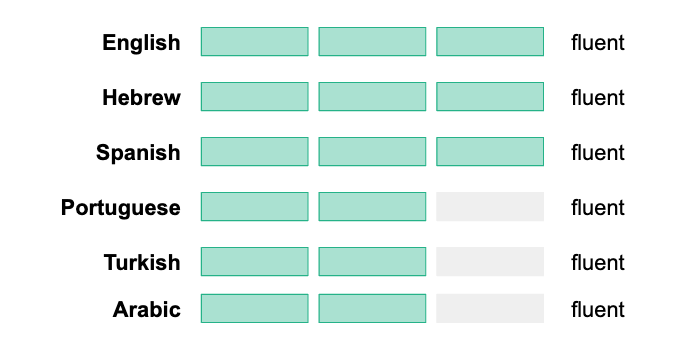 EXPERIENCE
10+ years guiding, teaching, lecturing ● All around good guy Licensed tour operator ● Official tour guide in israel ● Level 2 sommelier ● MA middle eastern studies ● Guest lecturer, speaker ● Yoga teacher
[wptripadvisor_usetemplate tid="4″]
SAFETY FIRST!
Despite offering a moderate amount of alcohol on the tour, we strongly recommend arranging for a safe ride upon completion of your tour. In the event you cannot, or forgot, we will gladly arrange for a ride from a taxi or Uber. Remember, safety comes first!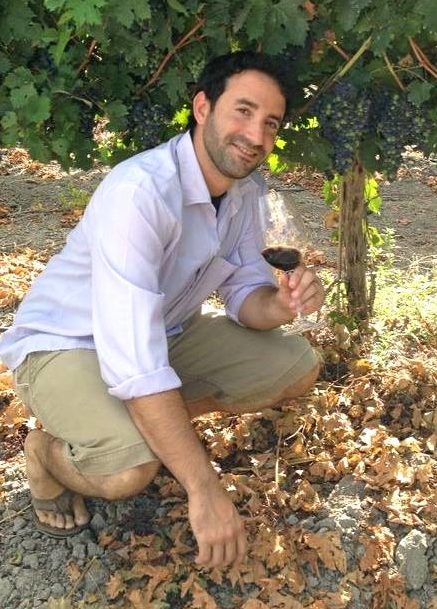 Book this tour
Price:
250 nis / adult
150 nis / child
150 nis / no alcohol
Weekly:
Mondays 2 pm
Activity level:
Easy
Group size:
Max 18
Tour language:
English
[wptripadvisor_usetemplate tid="2″]
Still didn't find what you were looking for?