WINE TASTING IN WINE BAR
Wine bar happy hour with your animated guide
There's something for everyone!
If a 2-hour walking tour is not up your alley, but you'd still like to join the good people for a drink (or two) at the end, then join us for happy hour as we finish our stroll and raise a glass all together.
Together at SerenDPT wine bar, just one minute from the Jaffa Clocktower, you'll find us raising glasses and much cheer. We invite you to join us.
Enjoy two samples of premier Israeli wine with some local delicacies, and a quick condensed version of some of the ideas from our full tour. We do our best to incorporate as much audio and visual charm into our tours and so even a quick 10-minute stroll around the neighborhood can sometimes be enough to fill our hearts, and our heads with wonders, and, of course our glass with some excellent wine.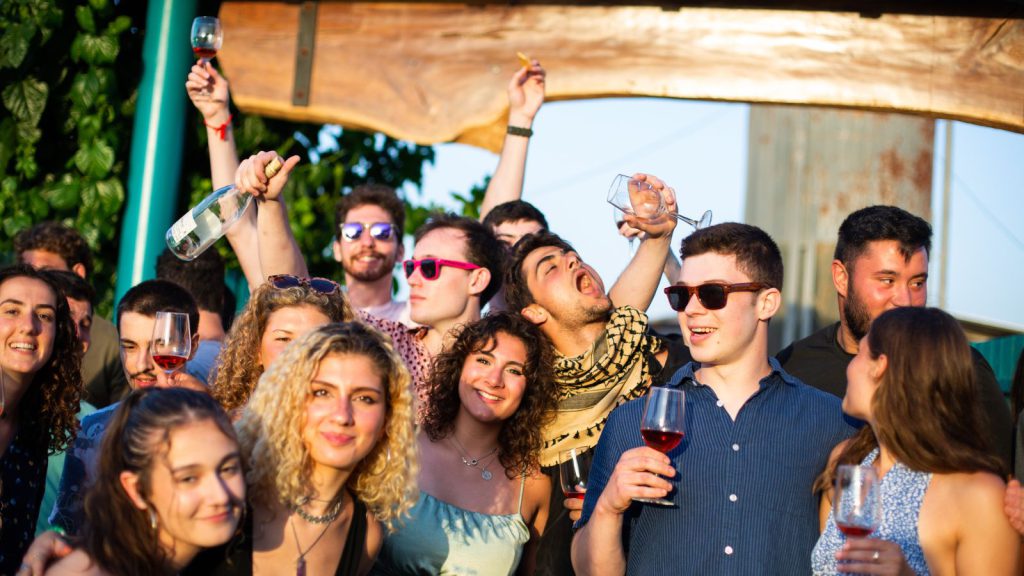 Meeting time & place
Tuesdays (weekly)
4:45 pm (7:30 pm)
Seren DPT
Yo'ezer St 7, Tel Aviv-Yafo, Israel
What people think about our guide and tours