Wine tasting and visit at local winery
We have been tasting with our friends, Barak and Hila, at Somek Winery for over a decade.
Indeed, we have raised a glass over many vintages and many harvests together. And so it is with much excitement and honor, that we invite you to be a part of that friendship and taste with us; old friends, and new friends together.
This outstanding garagiste winery is quite possibly one of Israel's finest. Their wine is simply wonderful. And so as part of our Thursday special, we invite you to raise a glass, meet our friends, enter the winery and barrel rooms, together with these fifth generation winemakers. Our friends at Somek are the embodiment of the tours that we guide, and the dreams that we fulfil by working the land, harvesting the grapes, and making Israel's wine scene come to life.
This gentleman is an outstanding agriculturalist, and a wonderful presence in Israel's grape growing arena. Most importantly, he's a friend, and I enjoy taking my guests to meet my friend. I hope you'll join us.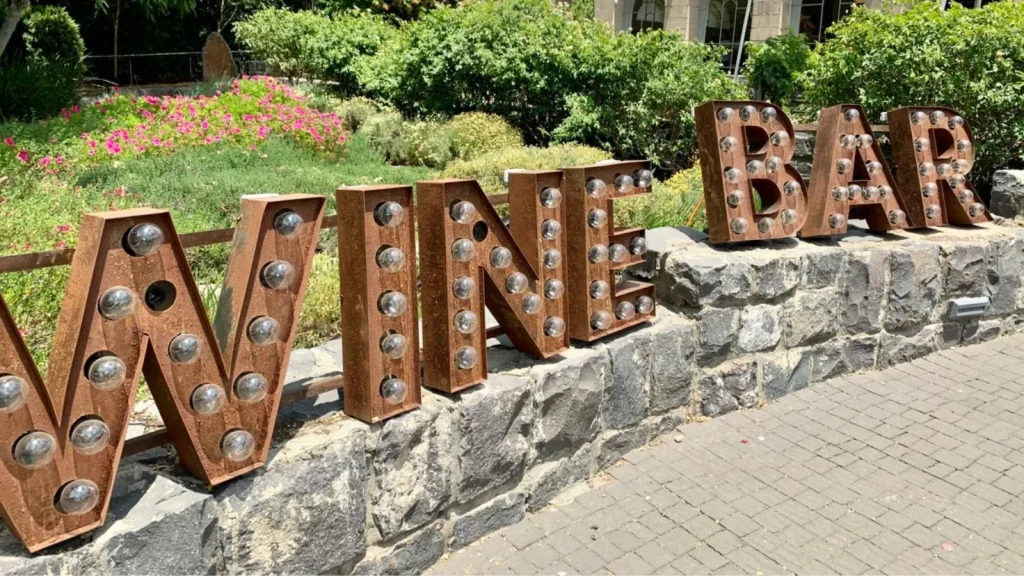 Details of this walking with wine tour
150 nis / person includes:
Meeting time & place
Thursdays (weekly)
18h-20h
Tiyul Garden: Herzl St 44-46, Zikhron Ya'akov, Israel