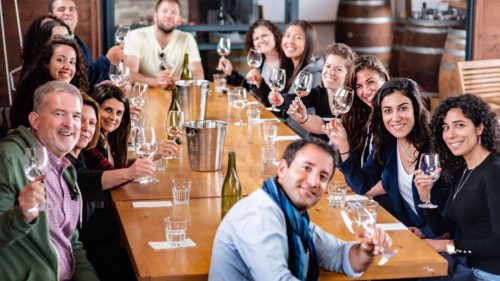 Private tours & special events
Indulge in a celebration like no other with My Isreael Wine Tours. We fuse the world of fine wines with the vibrant backdrop of Israeli heritage.
Honoring your celebration is our speciality
Raise a glass, toast the day, and let us handle the rest.
We love hosting and toasting, wining and dining, and making memories together with friends and family.
Why work with us?
Amir made my group and I feel a part of an important dynamic that took an active role in engaging with the Israeli community. He was excellent at telling all sides of every story. —Zahra Khan
Exceptional, excellent, educated
The trip was filled with knowledge, personal anecdotes, humor, passion, and genuine human connection.
Passionate, knowledgeable, and impactful
What I appreciated most about Amir is that he allowed us to express our curiosity and ask any questions we had. His personal experience and stories to go along with our questions made the entire experience more personable.
10/10 recommended
Amir is your go to guy whether you are new or experienced. He is very knowledgeable about the culture, cuisine, and country. He goes above and beyond what you would expect and I would definitely come back under his guidance.
Get in touch!
Simply fill in some details in the form below and we will contact you shortly to discuss your requirements.
Want to customize your experience?