Discover the flavors of Israel
Wine, food & cultural tasting tours with local guide & sommelier Amir Katz. Join us for a day of storytelling & celebrating the wine & culture of Israel.
Taste. Discover. Enjoy.
Combining the professionalism of an Israeli tour guide with the passion of a sommelier and wine lover, our wine tours blend the best of history with culture, wine and food. Taste Israel with us.
What our clients love
Personal touch
Small group tours full of passion and depth
Cultural experience
Learn the history of Israel and its thriving wine industry
Certified professional
Licensed operator with 12 years of guiding & teaching
Tour-loving sommelier
Interactive tour with in depth wine knowledge
Certificate of excellence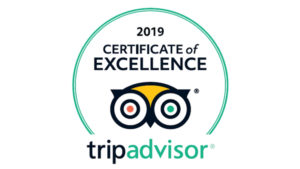 Amir is a wonderful guide who exceeded all of our expectations. He has endless energy and kindness. My parents had not been in israel for a long time, and I... read more wanted them to go off the beaten path to Acre. Amir had a full schedule but once he heard my family story he was more than happy to take us on short notice. I have a sunburn but a day of great memories also burned into my memory thanks to Amir and his fantastic guiding skills. He has a fascinating story, and you can count on hearing facts and stories you wouldn't hear from your average tour guide. Highly recommend, using him asap again
David S


June 10, 2022
Amir was the single most impactful tour guide I have ever had the pleasure of meeting. He is not only incredibly knowledgeable, but an outstanding human being that has the... read more most broad, intelligent and empathetic world view of anyone I have ever met. The trip was filled with knowledge, personal anecdotes, humor, passion, and genuine human connection. If I went back to Israel, I would not hesitate to reach out to Amir for a wine tour, or even to just get together to catch up. I cannot speak more highly of someone—a life changing trip thanks to Amir!
shannonswalsh


January 8, 2020
I waited a few days to write my review to let my time in Israel sink in. Now, I can honestly say Amir changed my life. He changed the way... read more I look at journalism, my education and my country's role in the world. As an American student journalist, that is saying a lot. Throughout my ten-day journey across the country, I witnessed the most incredible sites, cultures and people. If I had traveled alone, I would have alluded myself of the intricate history of the young nation. Walking through the back streets of Jerusalem, a basket waved in the wind, dangling from a pulley system that extended from a lone window. As a solo traveler, I would not have ended up on that street, much less have looked up to see it and even less so, know its story.  Turns out, the Patriarch Irenaios, formerly appointed to a life commitment as the Patriarch of Jerusalem by the Orthodox Church, has been hiding in his apartment since his appointment was removed. He refused to accept the dismissal and has been receiving supplies from his followers via the basket for the past seven years. It was the little details like that that made Amir the best tour guide I could've had. He sincerely made my trip. Amir made my group and I feel a part of an important dynamic that took an active role in engaging with the Israeli community. He was excellent at telling all sides of every story.  I entered Israel not knowing much about the ground I was walking on. I left with more questions than what I came in with. I left with a deeper understanding of the country's true geopolitical conditions, which were wider than I understood them to be, international precedent and foreign relations. As an American journalist, I recognize that news is filtered for ease of western consumption. It was incredibly eye-opening to hear Amir speak without sugar-coating, to the situation in the Middle East, The West Bank, The Gaza Strip and how it relates to Israel. He taught us above all, empathy is paramount. He felt for his Palestinian neighbors and their quality of life. He spoke to the situations for all people living under Israeli regulation despite his personal identification as a Jewish Israeli and American. Back home, I look forward to sharing what I learned from Amir. Two of my favorite quotes he used was, "A light that lights another loses none of its flame," and, "The mind is not a vessel to be filled but a fire to be kindled." All credit given to James Keller and Socrates, respectiely. I will never forget what he taught me and how he changed my perspective on the world. Much love to him and his family. He is truly a Jewish Indiana Jones!
Zahra Khan


December 1, 2019
On the blog
While flames have changed the face of the Judean Hills, wine tours must go on. August starts the beginning of grape harvest in Israel. It's a time of excitement and anticipation: hope for the wines that will come in the months and years ahead.
Images and icons are great instruments that allow us to visualize and imagine what the naked eye cannot create.
If you can't make it to the winery, let the wine come to you! Join us as we travel back in time to a Jaffa before the industrial age, where Turkish Pashas and Arabian peasants walked the land.
Discover the flavours of Israel
Experience the best flavours of Israel at the hands of one of its finest guides.