Discover the flavors of Israel
Wine, food & cultural tasting tours with local guide & sommelier Amir Katz. Join us for a day of storytelling & celebrating the wine & culture of Israel.
Taste. Discover. Enjoy.
Combining the professionalism of an Israeli tour guide with the passion of a sommelier and wine lover, our wine tours blend the best of history with culture, wine and food. Taste Israel with us.
What our clients love
Personal touch
Small group tours full of passion and depth
Cultural experience
Learn the history of Israel and its thriving wine industry
Certified professional
Licensed operator with 12 years of guiding & teaching
Tour-loving sommelier
Interactive tour with in depth wine knowledge
Certificate of excellence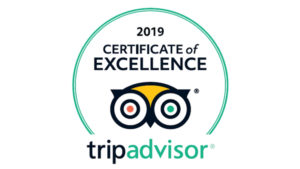 I could not speak more highly of Amir. He guided our group of 30 plus college students throughout the entirety of Israel, and every single day was a pleasure. Amir... read more doesn't just show you the country but makes feel connected to it on a deeper level. The positivity and energy he brings to his tours makes it a once in a lifetime experience. If you get the chance to travel with him, take it.

colms220


January 8, 2020

The activities were incredible thanks to Amir. This handsome devil is informative, fun, and goes out of his way to make sure experience is great!

matthewhB4176OL


January 4, 2020

I traveled with Amir as part of an educational trip for college students organized by the JNF. It feels wrong to call Amir just a tour guide! By the end... read more of the week, all 36 of us considered him a friend and a mentor. His deep historical and contemporary knowledge of Israel, along with his personal connections across the country, makes him an excellent guide. He's also just a fun guy to be around who genuinely cares about the people he's guiding. If you're looking for a guide who knows how to have fun and also knows how to keep you safe, travel with Amir. You will learn a ton about Israel, life, and yourself, and you'll have a lot of laughs along the way.

mary_cecelia12


January 4, 2020
On the blog
While flames have changed the face of the Judean Hills, wine tours must go on. August starts the beginning of grape harvest in Israel. It's a time of excitement and anticipation: hope for the wines that will come in the months and years ahead.
Images and icons are great instruments that allow us to visualize and imagine what the naked eye cannot create.
If you can't make it to the winery, let the wine come to you! Join us as we travel back in time to a Jaffa before the industrial age, where Turkish Pashas and Arabian peasants walked the land.
Discover the flavours of Israel
Experience the best flavours of Israel at the hands of one of its finest guides.