Discover the flavors of Israel
Wine, food & cultural tasting tours with local guide & sommelier Amir Katz. Join us for a day of storytelling & celebrating the wine & culture of Israel.
Taste. Discover. Enjoy.
Combining the professionalism of an Israeli tour guide with the passion of a sommelier and wine lover, our wine tours blend the best of history with culture, wine and food. Taste Israel with us.
What our clients love
Personal touch
Small group tours full of passion and depth
Cultural experience
Learn the history of Israel and its thriving wine industry
Certified professional
Licensed operator with 12 years of guiding & teaching
Tour-loving sommelier
Interactive tour with in depth wine knowledge
Certificate of excellence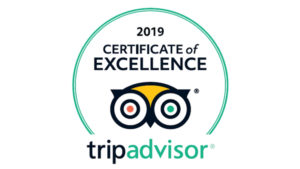 Amir is the true definition of a "teacher of the path." I fully credit how amazing our trip was to having Amir as our guide. He is inspirational, passionate, charismatic... read more and you can truly tell he loves what he does. Please do yourself a favor and book a wine tour with Amir. You will not regret it!

sierraganske16


January 8, 2020

Not only is Amir is well versed in the facts, history, and culture of Israel, but he also creates a space for you to think, learn and experience. Amir led... read more a group of 30+ college students throughout Israel, impressively managing to execute a packed itinerary yet ensuring that each individual felt engaged with the trip. Thanks Amir for the great experience, especially for guiding us intellectually and emotionally to better understand a new culture and country.

dauielle


January 9, 2020

Amir was the most passionate, knowledgeable, and impactful guide that I could of had during my time in Israel. Throughout our trip, he ensured that we learned about the entire... read more history of Israel and the beautiful culture it holds. The itinerary during our time there was impactful because of the guidance Amir would offer. What I appreciated most about Amir is that he allowed us to express our curiosity and ask any questions we had. His personal experience and stories to go along with our questions made the entire experience more personable. The way I view the world and the way he taught me to be open to change my perspective is something in which I will carry with me in future situations. I highly encourage you to get to know Amir during your tour, as he is a light and has much to offer. I am grateful for meeting Amir and the time I had in Israel because of him. …

Andrea V


January 1, 2020
On the blog
While flames have changed the face of the Judean Hills, wine tours must go on. August starts the beginning of grape harvest in Israel. It's a time of excitement and anticipation: hope for the wines that will come in the months and years ahead.
Images and icons are great instruments that allow us to visualize and imagine what the naked eye cannot create.
If you can't make it to the winery, let the wine come to you! Join us as we travel back in time to a Jaffa before the industrial age, where Turkish Pashas and Arabian peasants walked the land.
Discover the flavours of Israel
Experience the best flavours of Israel at the hands of one of its finest guides.