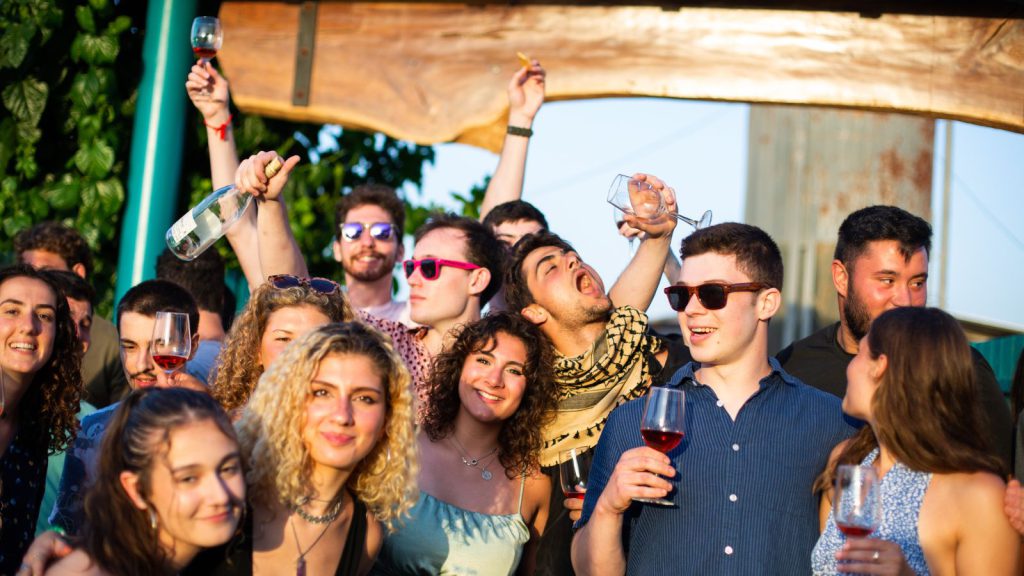 A smile always runs across my face when I get the call from college students studying abroad in Israel, looking for a day out with their friends.
More than my traditional groups, that of course receive the royal treatment, these young people for me are a gift, and it's very humbling to welcome them into the world of wine. I recognize that most have little to no experience with wine and spend college drinking cheap beer out of plastic cups. Therefore I take my role as both Sommelier and lover of grapevines with a very charged sense of purpose.
It's a balancing act to make sure that they can have fun, get out of Tel Aviv for the day, celebrate with friends, and simply be young and enjoy life, but as a oenophile (lover of wine), I have a responsibility to their palate as well. Beyond the litany of jokes and anecdotes, I want them to know that wine is sophisticated and sexy, approachable and yet mysterious.
A 19-year-old is much like a Merlot grape almost ready to be picked: with a undefined sense of self, and endless potential, it can develop into something of elegance, class, and timeless beauty with the right winemaker, or in this case, the right tour guide. so we set off for our day in the Judean hills to raise a glass, to break bread, to laugh, to enjoy, to learn, to listen, and to celebrate the wines that are here for all to enjoy.